ASTP launch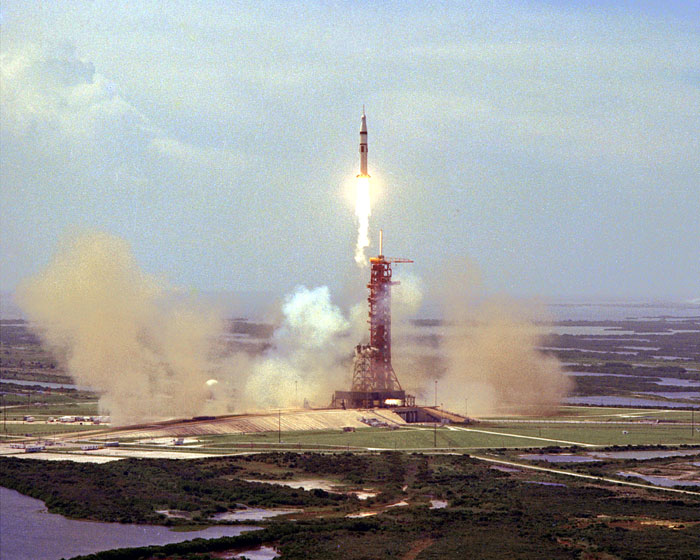 1975. The Apollo Soyuz Test Project Saturn IB launch vehicle thundered away from KSC's launch Complex 39B at 3:50 p.m. Aboard the Apollo Command Module were ASTP Astronauts Thomas Stafford, Vance Brand and Donald Slayton. The astronauts will rendezvous and dock with a Soyuz spacecraft, launched this morning from the Baikonur launch facility in the Soviet Union, carrying Soviet cosmonauts Aleksey Leonov and Valerly Kubasov.
Exploring Florida: Social Studies Resources for Students and Teachers
Produced by the Florida Center for Instructional Technology,
College of Education, University of South Florida © 2004.