STS-43 launch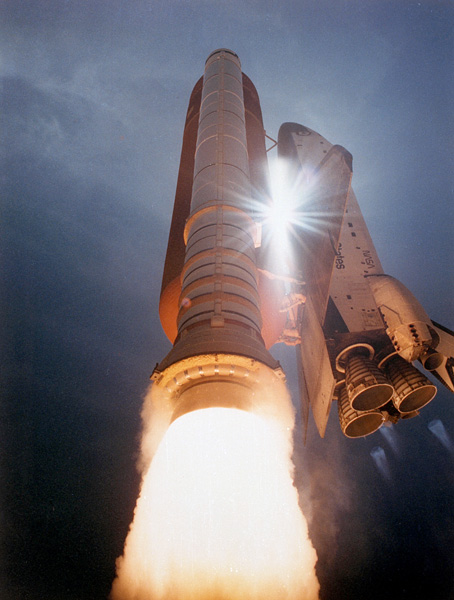 1991. The Space Shuttle Atlantis streaks skyward as sunlight pierces through the gap between the orbiter and ET assembly. Atlantis lifted off on the 42nd space shuttle flight at 11:02 a.m. EDT on August 2, 1991 carrying a crew of five and TDRS-E.
Exploring Florida: Social Studies Resources for Students and Teachers
Produced by the Florida Center for Instructional Technology,
College of Education, University of South Florida © 2004.