STS-45 launch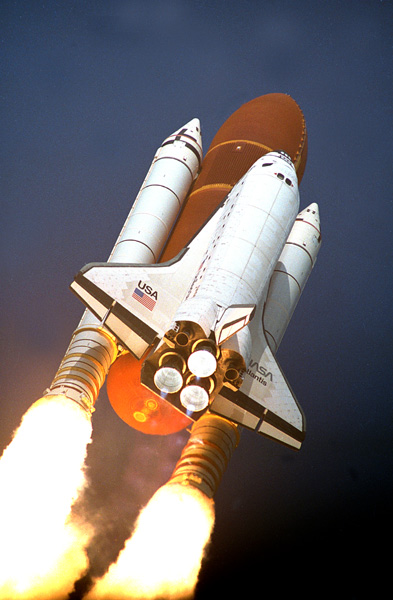 1992. With its twin solid rocket boosters and three main engines churning at seven million pounds of thrust, the Space Shuttle Atlantis thunders skyward from launch Pad 39A.
Exploring Florida: Social Studies Resources for Students and Teachers
Produced by the Florida Center for Instructional Technology,
College of Education, University of South Florida © 2004.