STS-64 launch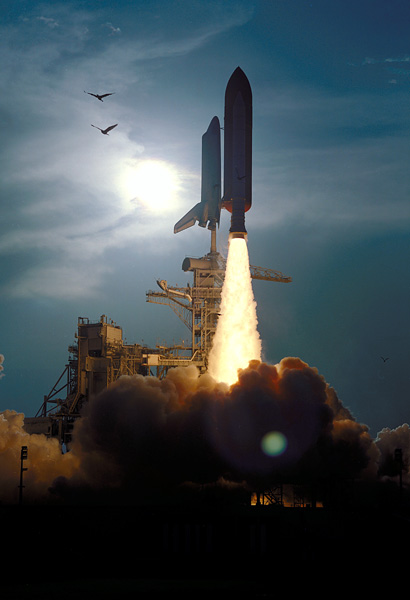 1994. The Space Shuttle Discovery soars skyward from launch Pad 39B on Mission STS-64 at 6:22:35 p.m. EDT, September 9, 1994. On board are a crew of six: Commander Richard N. Richards; Pilot L. Blaine Hammond Jr.; and Mission Specialists Mark C. Lee, Carl J. Meade, Susan J. Helms and Dr. J.M. Linenger.
Exploring Florida: Social Studies Resources for Students and Teachers
Produced by the Florida Center for Instructional Technology,
College of Education, University of South Florida © 2004.