STS-66 launch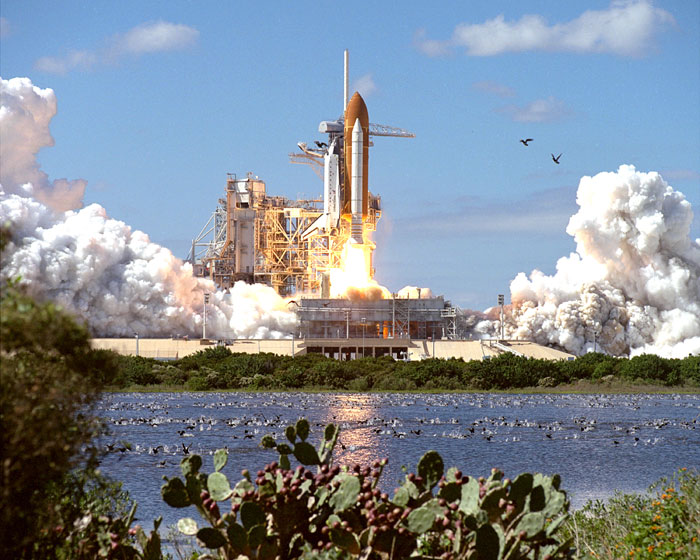 1994. Hundreds of birds scatter as the typical quiet reverie of their day is temporarily broken by the roar of a Space Shuttle surging off the pad. The orbiter Atlantis returned to space after an approximately two-year absence with a liftoff from launch Pad 39B.
Exploring Florida: Social Studies Resources for Students and Teachers
Produced by the Florida Center for Instructional Technology,
College of Education, University of South Florida © 2004.