Shepard enters Cleanroom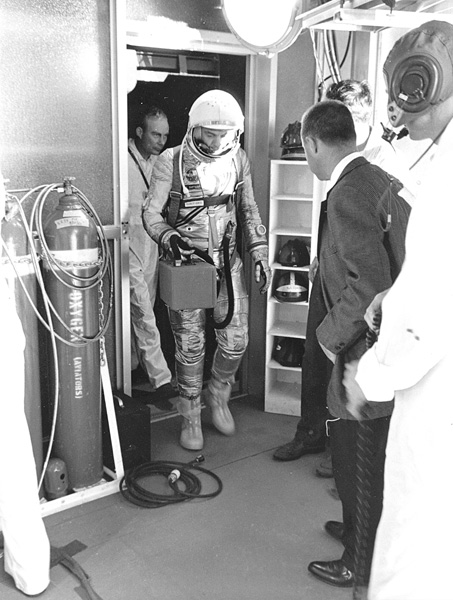 1961. Astronaut Alan B. Shepard, Jr., makes his way from the elevator to the cleanroom atop the service tower where he'll be inserted into his Mercury space capsule nicknamed "Freedom 7."
Exploring Florida: Social Studies Resources for Students and Teachers
Produced by the Florida Center for Instructional Technology,
College of Education, University of South Florida © 2004.