Mercury 3 Flight Simulation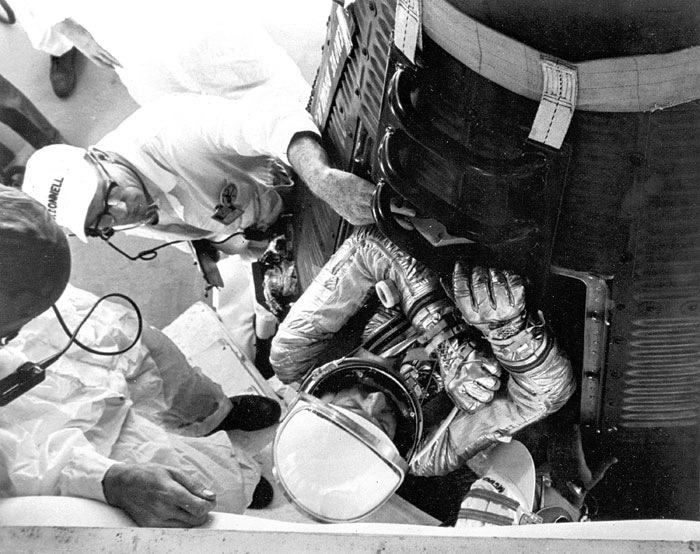 1961. Alan Shepard, one of the three prime astronauts, is being inserted into a Mercury capsule. A flight simulation test with a full countdown is programmed for Shepard to check out hardware and launch personnel activities in the Redstone launch.
Exploring Florida: Social Studies Resources for Students and Teachers
Produced by the Florida Center for Instructional Technology,
College of Education, University of South Florida © 2004.