Gordon Cooper in Helmet and Pressure Suit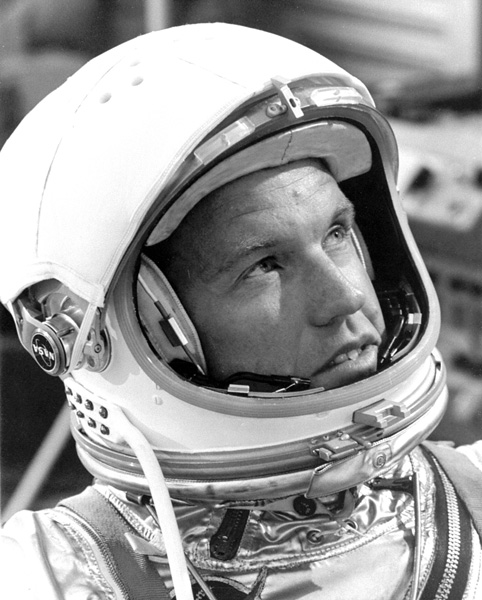 1963. Astronaut L. Gordon Cooper in white room, waiting for Terminal Countdown Demonstrations Test (TCDT) activities to resume in preparation for his Mercury-Atlas 9 launch.
Exploring Florida: Social Studies Resources for Students and Teachers
Produced by the Florida Center for Instructional Technology,
College of Education, University of South Florida © 2004.