Apollo 12 Lunar EVA Training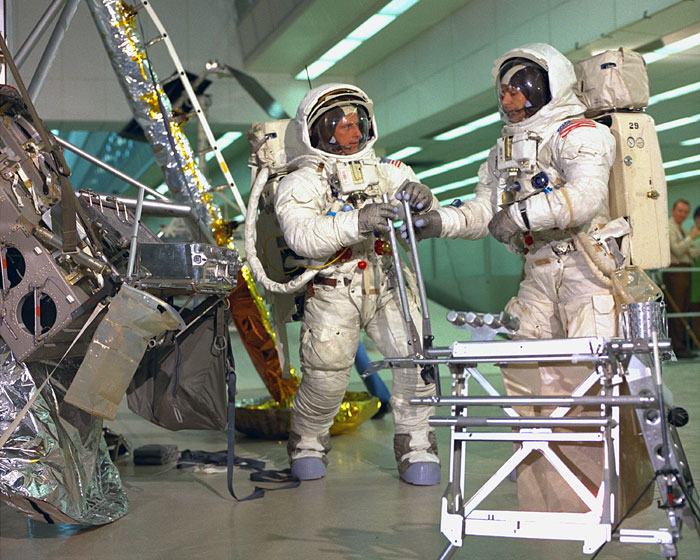 1969. The Apollo 12 lunar Extravehicular Activity (EVA) crew members, Pete Conrad and Al Bean conduct a simulation of the lunar surface activity planned for their lunar landing mission at a training session held in the Flight Crew Training Building at the Kennedy Space Center.
Exploring Florida: Social Studies Resources for Students and Teachers
Produced by the Florida Center for Instructional Technology,
College of Education, University of South Florida © 2004.