Nixon Family views Apollo 12 Prelaunch Activities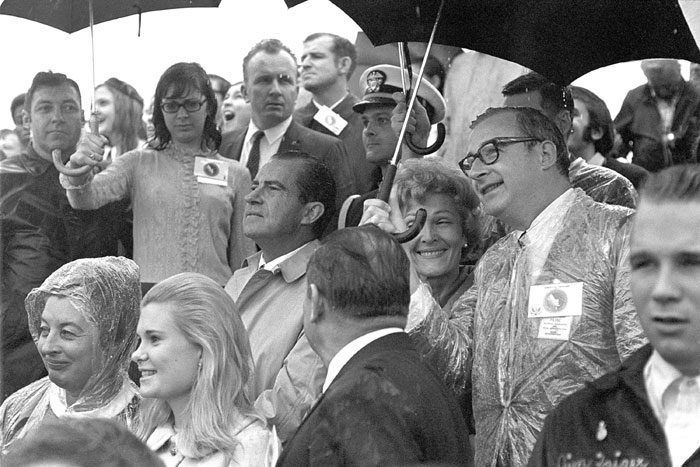 1969. Dr. Thomas Paine, NASA Administrator, shields Mrs. Richard M. Nixon from rain while the President and daughter, Tricia foreground, watch Apollo 12 prelaunch activities at the Kennedy Space Center viewing area.
Exploring Florida: Social Studies Resources for Students and Teachers
Produced by the Florida Center for Instructional Technology,
College of Education, University of South Florida © 2004.