Dr. James C. Fletcher and Dr. Wernher von Braun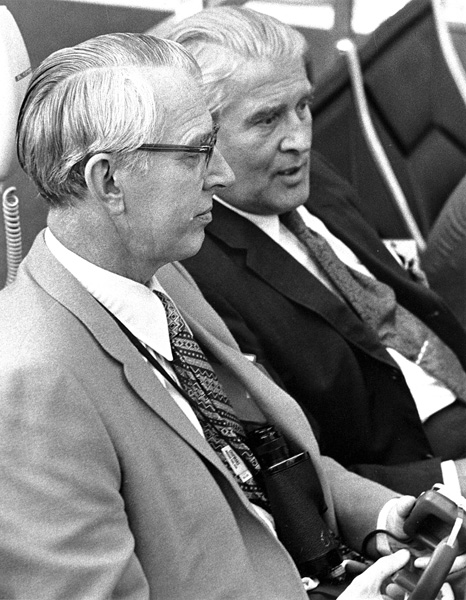 1971. Recently appointed NASA Administrator Dr. James C. Fletcher, left and Dr. Wernher Von Braun, Deputy Associate Administrator for Planning, monitor Apollo 15 prelaunch activities today in Firing Room 1 of the launch Control Center.
Exploring Florida: Social Studies Resources for Students and Teachers
Produced by the Florida Center for Instructional Technology,
College of Education, University of South Florida © 2004.