Picking Oranges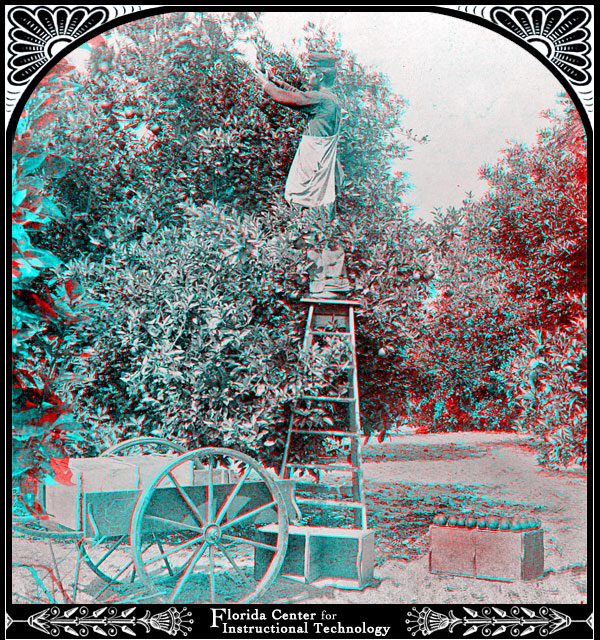 Picking oranges, Rockledge, Fla., USA. Rockledge is famed for its luscious oranges. In this picture we see them being gathered for market. Orange trees have been known to yield upwards of 3,000 oranges in one year. Florida is one of the greatest orange producing states in the Union.
Photographer:

Unknown

Date:

Unknown

Publisher & City:

Keystone View Company: Meadville, Pa., St. Louis, Mo.

Series & Number:

256
Exploring Florida: Social Studies Resources for Students and Teachers
Produced by the Florida Center for Instructional Technology,
College of Education, University of South Florida © 2008.