Lillies and Cabbage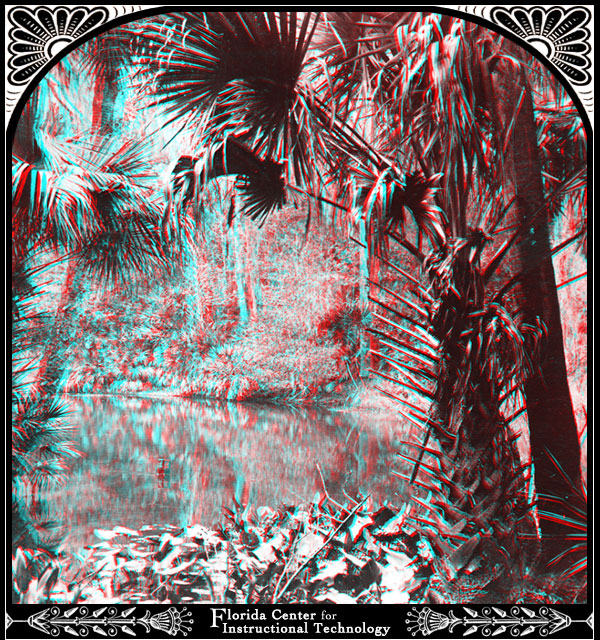 Bonnet Lilies and Cabbage Palms, Deland, Florida. Here we see a real tropical jungle. This is typical of the luxuriant plant life common in many parts of Florida. It is only natural that an abundance of sunshine and fifty-seven inches of rainfall during the year should produce vegetation of this character. In some places streams and lakes are completely covered with aquatic plants. Some streams are fairly choked by the water hyacinth- the great floral carpet rising and falling rhythmically with the water's flow. Men are finding in Florida opportunities and ways to establish many unique and profitable industries. In the DeLand district, ferns are grown almost on the scale of a field crop. Varieties which can only be grown under glass in the North, here flourish out of doors. One fernery, covering about forty acres, ships its product to florists throughout the United States. Flowers are grown on a large scale in connection with the perfume industry. On the shores of Lake David is the largest flower garden in the world. It covers an entire section of land. Here is grown a wide range of fragrant flowers- English violets, French and Japanese lilies and many varieties of roses. Some large contracts have been made for the blossoms of orange, grapefruit, lime and lemon. American perfumers who formerly relied upon Europe and the Orient for their supplies now have their needs largely met by the Florida growers. The American process of extracting perfume essence is a mechanical one, demanding the attention of only one man where it would require three score in the Orient.
Photographer:

Unknown

Date:

Unknown

Publisher & City:

Keystone View Company: Meadville, Pa., New York, NY, Chicago, Ill., London, England.

Series & Number:

w29084
Exploring Florida: Social Studies Resources for Students and Teachers
Produced by the Florida Center for Instructional Technology,
College of Education, University of South Florida © 2008.