Devil's Millhopper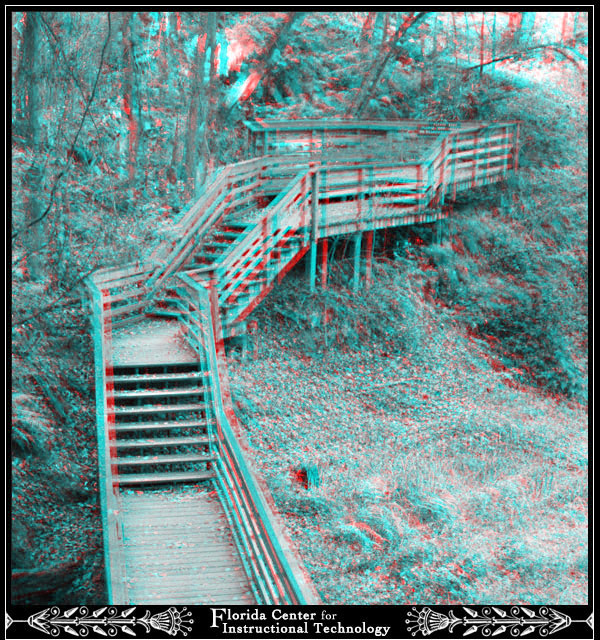 Devil's Millhopper Geological State Park is located two miles northwest of Gainesville, Florida. This view shows the lower section of the sinkhole. A walkway descends into the sinkhole. The landing at the bottom of the photograph is the lowest point of the walkway. From this point the walkway rises up two sets of stairs to a small observation deck on the opposite side of the sinkhole. The very bottom of the sinkhole is approximately 120 feet below the surrounding ground level.
Photographer:

Roy Winkelman

Date:

5:32 PM, November 7, 2007

Publisher & City:

Florida Center for Instructional Technology, Tampa, FL

Series & Number:

Devil's Millhopper Sinkhole #02
Exploring Florida: Social Studies Resources for Students and Teachers
Produced by the Florida Center for Instructional Technology,
College of Education, University of South Florida © 2008.