Projects
Going Green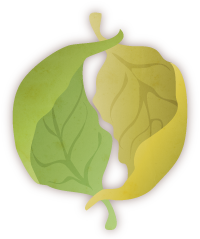 About the Project
The purpose of this project was to develop sixth graders' composing skills and pre-service teachers' instructional skills as they worked together to create movies with a message. Sixty-four sixth graders from the Learning Gate School and 33 pre-service teachers in the Elementary Education program at the University of South Florida participated in the project. Over a period of four weeks, the sixth graders traveled to USF to work with the pre-service teachers in small groups. Through recursive analysis of films and instruction on the techniques of filmmaking, both the pre-service teachers and the sixth graders learned the qualities of good films and how movies are developed and created. The movie-making process focused on developing the students' composing skills and visual literacy skills.
One of the instructors at the school, Allison Papke, was instrumental in coordinating the project. Allison is also a veteran counselor at the Let's Make Movies (LMM) summer camp and the Going Green project used many of the instructional materials and techniques developed for the LMM camps.
About the Research
After participating in the Let's Make Movies camp, as researchers we recognized that we could import the five-day camp structure into an undergraduate writing methods course. Through this project, the pre-service teachers expanded their concepts of composition to include the use of the multiple semiotic systems involved in film production. In addition, this project involved the systematic introduction of curriculum and its effect on the eventual production of media-literacy projects. In other words, the kids were held accountable for specific knowledge (ecology) and its representation in their products. Similarly, undergraduate students were held accountable for specific knowledge (composition process and instructional methods) in the process and product. Another type of accountability was embodied by the physical and instructional presence of the Learning Gate classroom teachers and the consent of the school principal and the parents of the Learning Gate students.
Going Green Film Festival Films (Requires iTunes.)