STS-86 Launch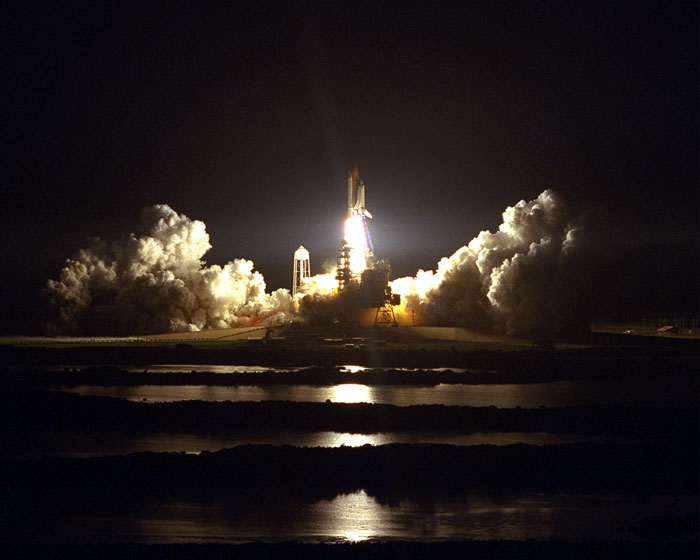 1997 The Space Shuttle Atlantis blazes through the night sky to begin the STS-86 mission, slated to be the seventh of nine planned dockings of the Space Shuttle with the Russian Space Station Mir. Liftoff on September 25 from Launch Pad 39A was at 10:34 p.m. EDT, within seconds of the preferred time, during a six minute, 45 second launch window.
Exploring Florida: Social Studies Resources for Students and Teachers
Produced by the Florida Center for Instructional Technology,
College of Education, University of South Florida © 2004.