Entrance to Coral Castle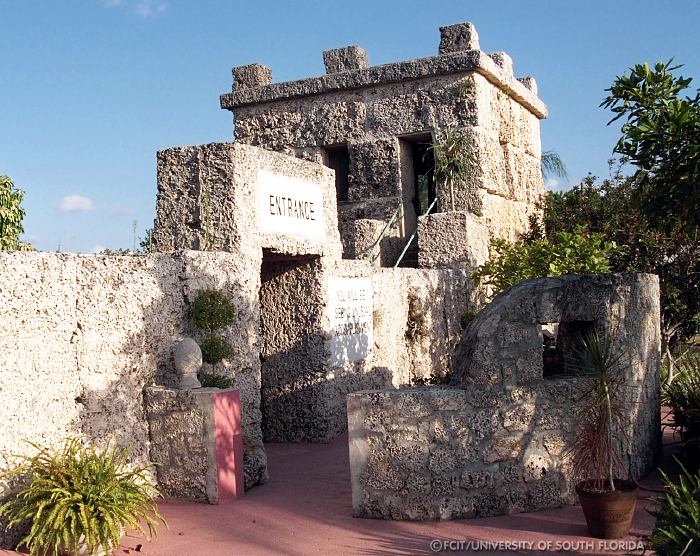 Entrance to the Coral Castle south of Miami, Florida. This large complex of carefully placed coral rocks was first built ten miles away in Florida City by Ed Leedskalnin. Leedskalnin was a master stone mason, and led a mostly private and simple life in south Florida. Though just five feet tall and one hundred pounds, he managed to quarry, sculpt, and assemble 1,100 tons of coral rock using only the simplest metal tools.
Exploring Florida: Social Studies Resources for Students and Teachers
Produced by the Florida Center for Instructional Technology,
College of Education, University of South Florida © 2004.