Spanish Shell Mound, New Smyrna, Florida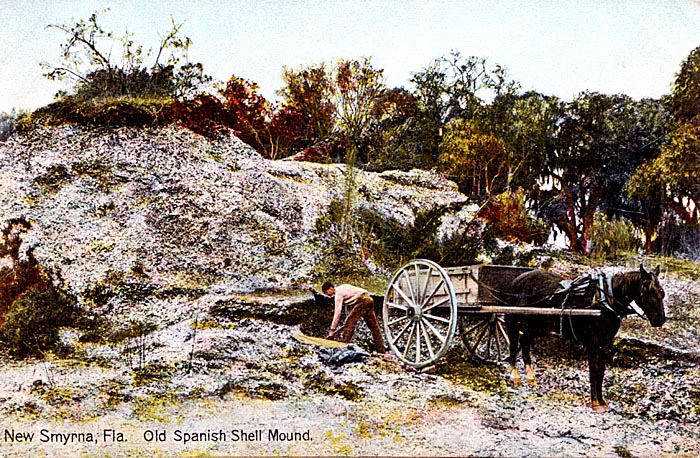 "New Smyrna, Florida. Old Spanish Shell Mound. Attributed to the appetites of the Aborigines and the early Spanish adventurers. This is one of the immense piles of shells, twenty feet high, which are now mined to form the beautiful shell roads so prevalent throughout Florida."
Exploring Florida: Social Studies Resources for Students and Teachers
Produced by the Florida Center for Instructional Technology,
College of Education, University of South Florida © 2004.