Historical marker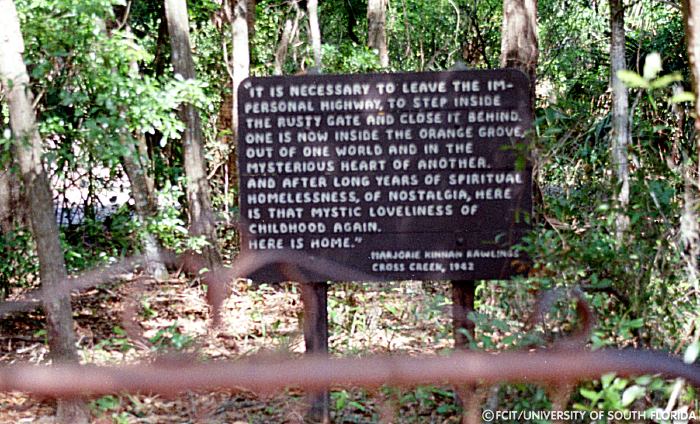 Historical marker which reads, "It is necessary to leave the impersonal highway, to step inside the rusty gate and close it behind. One is now inside the orange grove out of one world and in the mysterious heart of another. And after long years of spiritual homelessness, of nostalgia, here is that mystic loveliness of childhood again. Here is home."
Exploring Florida: Social Studies Resources for Students and Teachers
Produced by the Florida Center for Instructional Technology,
College of Education, University of South Florida © 2002.