Historical marker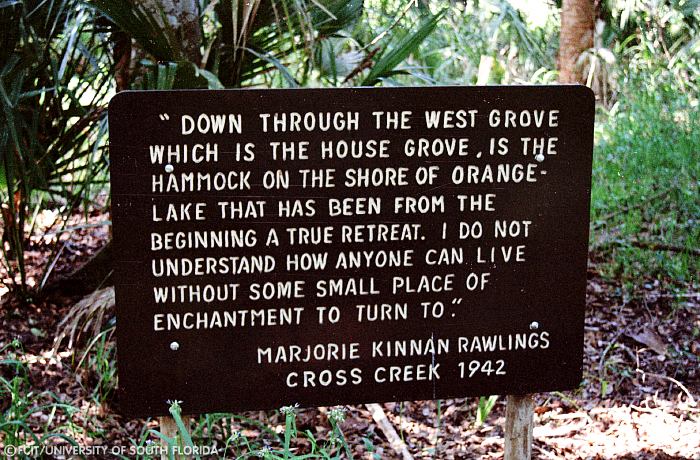 Historical marker which reads, "Down through the west grove which is the house grove, is the hammock on the shore of Orange lake that has been from the beginning a true retreat. I do not understand how anyone can live without some small place of enchantment to turn to."
Exploring Florida: Social Studies Resources for Students and Teachers
Produced by the Florida Center for Instructional Technology,
College of Education, University of South Florida © 2002.