Apollo / Saturn 501 Vehicle Preparations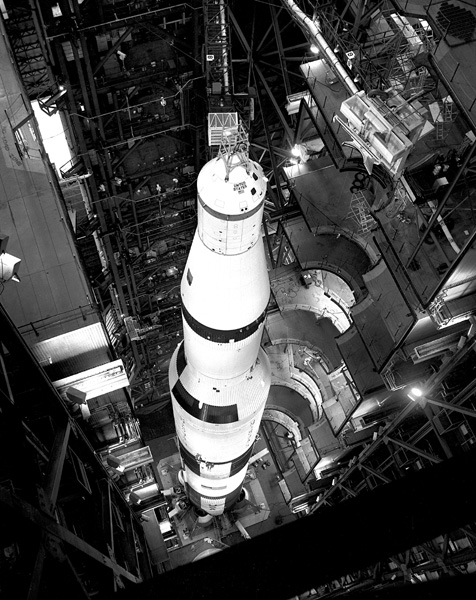 1967 A top-to-bottom view of the 36-story-tall Apollo/Saturn 501 space vehicle in High Bay No. 1 of the Vehicle Assembly Building.
Exploring Florida: Social Studies Resources for Students and Teachers
Produced by the Florida Center for Instructional Technology,
College of Education, University of South Florida © 2004.