STS-70 Rollout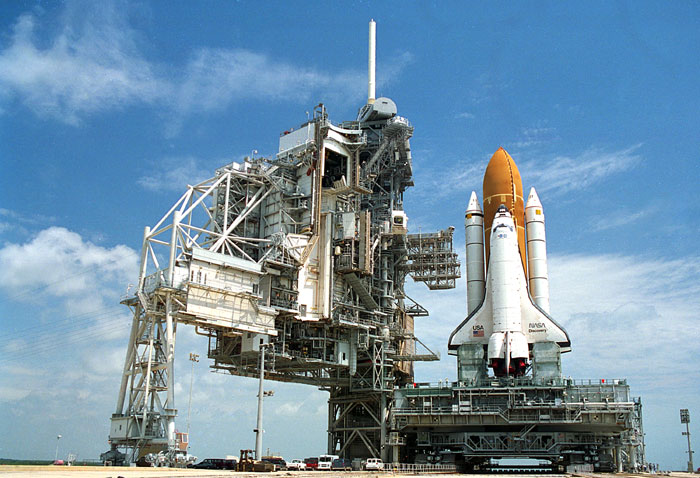 1995 The Crawler Transporter brings the Space Shuttle Discovery on its Mobile Launcher Platform into position at Launch Pad 39B, following rollout from the Vehicle Assembly Building. The Fixed Service Structure and the Rotating Service Structure, permanent parts of the launch pad, are left of the Shuttle.
Exploring Florida: Social Studies Resources for Students and Teachers
Produced by the Florida Center for Instructional Technology,
College of Education, University of South Florida © 2004.