Cooper departs transfer van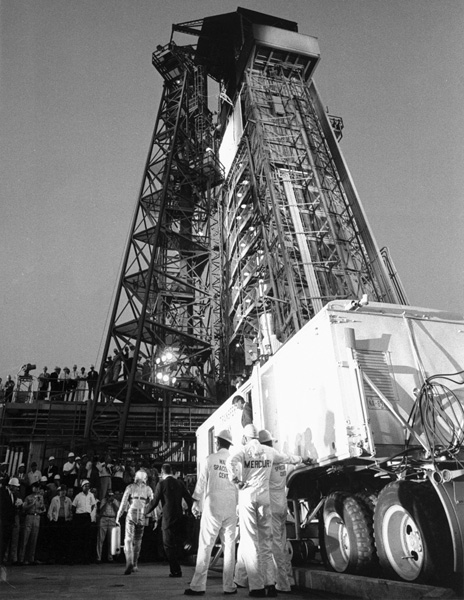 1963 Astronaut Gordon Cooper departing the Transfer Van in his silver pressure suit and helmet, is greeted with applause from the assembled Pad 14 employees. When he arrives at the base of the service tower, he'll ride an elevator up to where his Mercury spacecraft nicknamed, "Faith 7" awaits his arrival.
Exploring Florida: Social Studies Resources for Students and Teachers
Produced by the Florida Center for Instructional Technology,
College of Education, University of South Florida © 2004.