Seamans, von Braun and President Kennedy at Cape Canaveral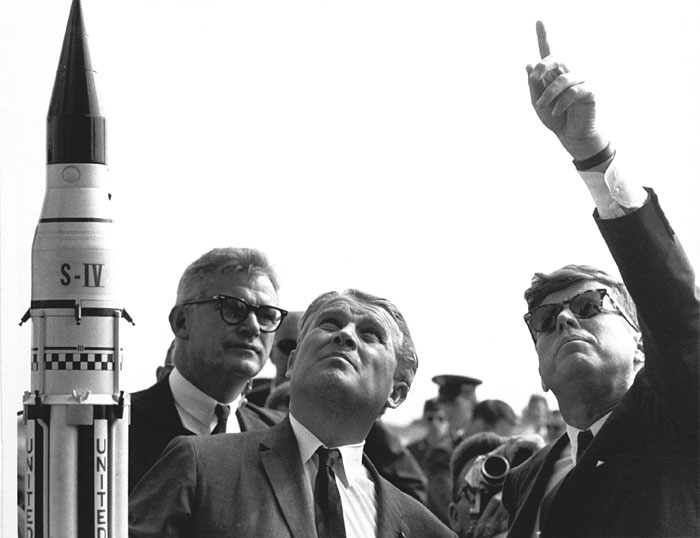 1964. Dr. Wernher von Braun explains the Saturn launch System to President John F. Kennedy. NASA Deputy Administrator Robert Seamans is to the left of von Braun.
Exploring Florida: Social Studies Resources for Students and Teachers
Produced by the Florida Center for Instructional Technology,
College of Education, University of South Florida © 2004.