Map of the Southeast and Chicaza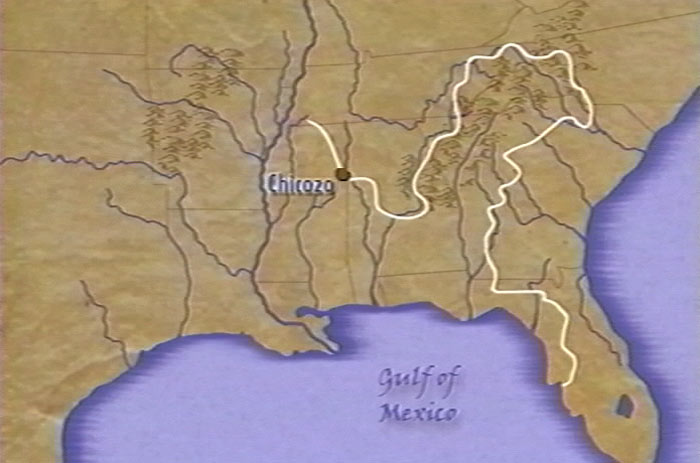 Narrator: "In a desperate attempt to salvage something from the expedition, he decided to push his tired and rebellious men northward away from the ships and back into the interior of North America. There were more battles fought with local tribes before they set up."
Exploring Florida: Social Studies Resources for Students and Teachers
Produced by the Florida Center for Instructional Technology,
College of Education, University of South Florida © 2004.