Apollo Saturn V Test Vehicle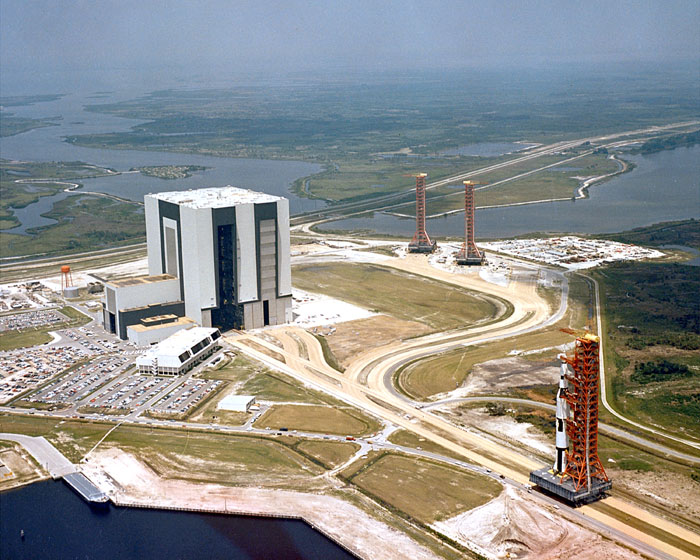 1966. Aerial view of the Apollo Saturn V Facilities Test vehicle rolling out of the Vehicle Assembly Building (VAB) and heading to Launch Complex 39A. This test vehicle, designated the Apollo Saturn 500F, will never make the journey to the moon. However, it is being used to verify launch facilities, train launch crews, and develop test and checkout procedures.
Exploring Florida: Social Studies Resources for Students and Teachers
Produced by the Florida Center for Instructional Technology,
College of Education, University of South Florida © 2002.