Aerial View of Launch Complex 39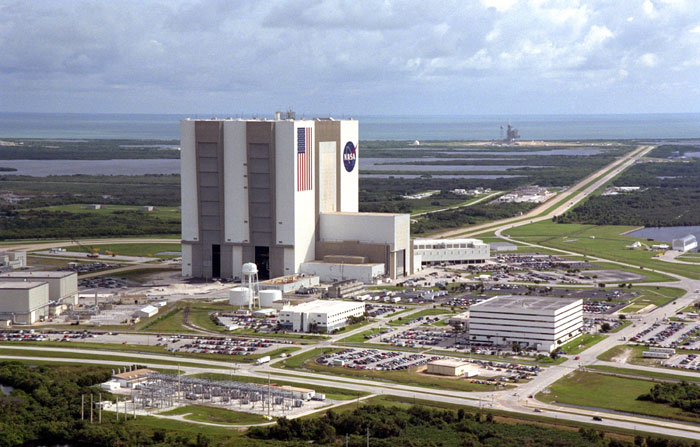 1999. Aerial view of the Launch Complex 39 area shows the Vehicle Assembly Building (center), with the Launch Control Center on its right. On the west side (lower end) are (left to right) the Orbiter Processing Facility, Process Control Center and Operations Support Center.
Exploring Florida: Social Studies Resources for Students and Teachers
Produced by the Florida Center for Instructional Technology,
College of Education, University of South Florida © 2002.