STS-79 Rollout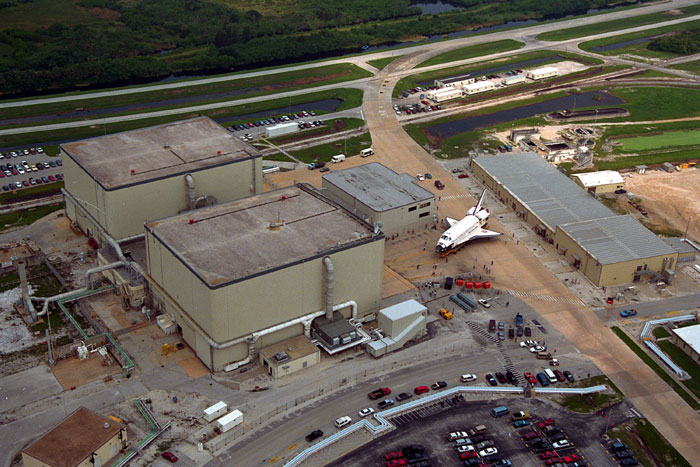 A vantage point high atop the Vehicle Assembly Building (VAB) shrinks the size and scale of the orbiter Atlantis as it is rolled from the Orbiter Processing Facility to the VAB on 6/24/1996. During the five working days it spends inside the huge building, Atlantis will be mated to the external tank/twin solid rocket booster assembly, and then rolled out to Launch Pad 39A.
Exploring Florida: Social Studies Resources for Students and Teachers
Produced by the Florida Center for Instructional Technology,
College of Education, University of South Florida © 2002.