Mars Global Surveyor Preparations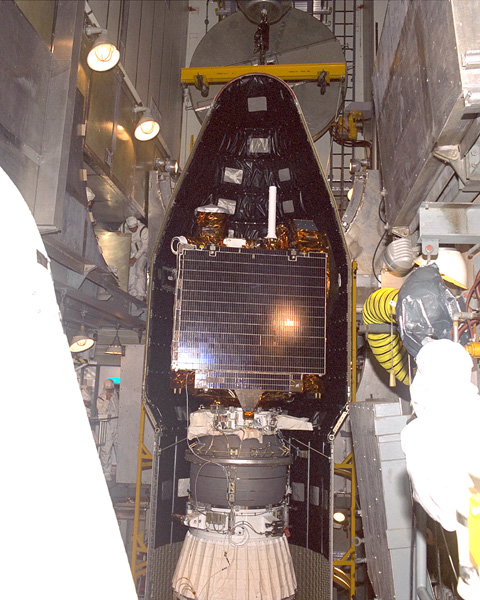 1996. At Launch Complex 17A on Cape Canaveral Air Station, the Mars Global Surveyor upper stage booster assembly is being encased in the Delta II payload fairing. Liftoff of the first in a series of U.S. missions to Mars was just days away, with launch preparations proceeding on schedule.
Exploring Florida: Social Studies Resources for Students and Teachers
Produced by the Florida Center for Instructional Technology,
College of Education, University of South Florida © 2002.