Mars Global Surveyor Spacecraft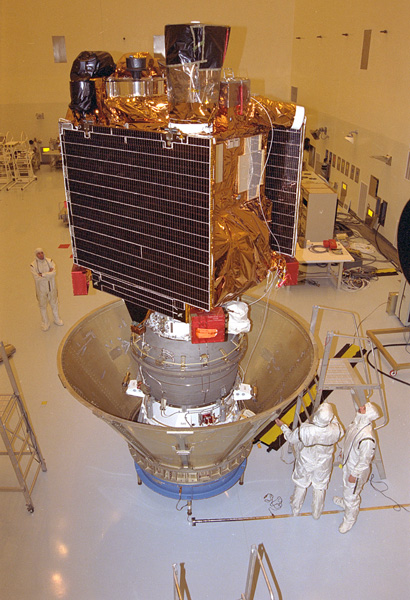 1996. Jet Propulsion Laboratory workers in the Payload Hazardous Servicing Facility prepare the Mars Global Surveyor spacecraft for transfer to the launch pad by placing it in a protective canister.
Exploring Florida: Social Studies Resources for Students and Teachers
Produced by the Florida Center for Instructional Technology,
College of Education, University of South Florida © 2002.