Unity Connecting Module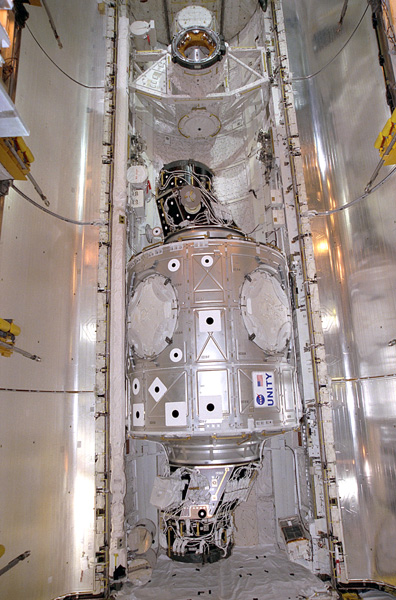 1998. The Unity module inside the shuttle payload bay of Space Shuttle Endeavour. Endeavour was scheduled to fly on mission STS-88, the first Space Shuttle flight for the assembly of the International Space Station, on December 3, 1998. The primary payload on the mission was the Unity connecting module, which was mated to the Russian-built Zarya Control Module already in orbit at that time.
Exploring Florida: Social Studies Resources for Students and Teachers
Produced by the Florida Center for Instructional Technology,
College of Education, University of South Florida © 2002.