Mars Pathfinder Preparations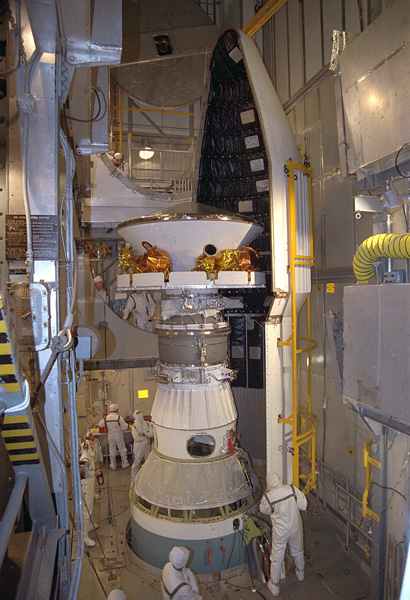 1996. Workers at Launch Complex 17B on Cape Canaveral Air Station get one final look at the Mars Pathfinder before it is sealed inside a protective payload fairing for flight. The Pathfinder and its PAM-D upper stage booster are perched atop the Delta II expendable launch vehicle that will propel the spacecraft into orbit.
Exploring Florida: Social Studies Resources for Students and Teachers
Produced by the Florida Center for Instructional Technology,
College of Education, University of South Florida © 2002.