STS-88 Mating in VAB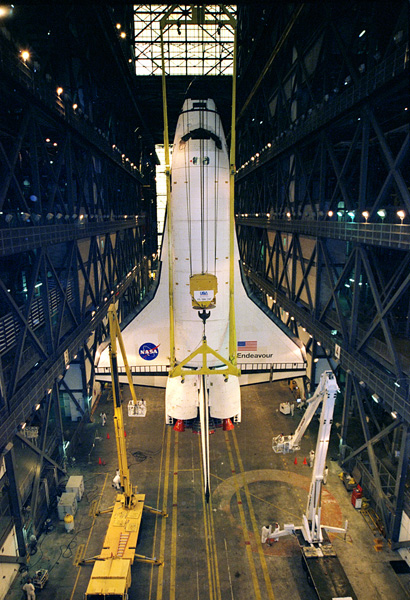 1998. The orbiter Endeavour is suspended in a vertical position inside the Vehicle Assembly Building where it will be mated with its solid rocket boosters and external tank.
Exploring Florida: Social Studies Resources for Students and Teachers
Produced by the Florida Center for Instructional Technology,
College of Education, University of South Florida © 2002.