Freedom 7 and Shepard in Flight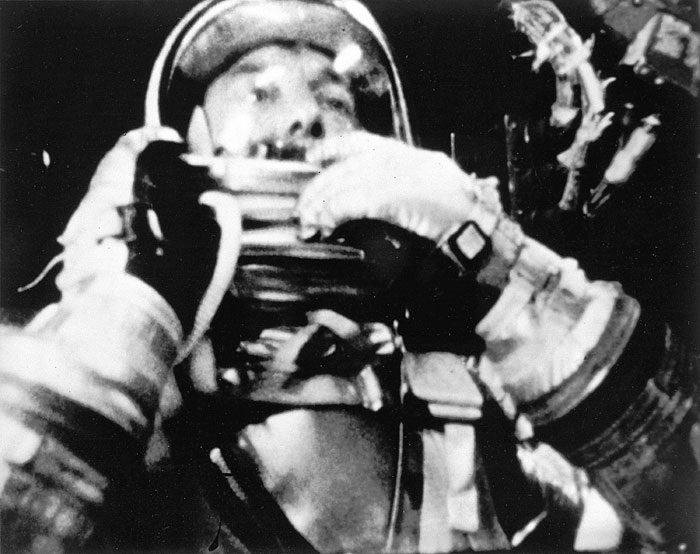 1961. Astronaut Alan Shepard photographed in flight by a 16mm movie camera inside the Freedom 7 spacecraft. Shepard is just about to raise the shield in front of his face during descent after opening of the main parachute.
Exploring Florida: Social Studies Resources for Students and Teachers
Produced by the Florida Center for Instructional Technology,
College of Education, University of South Florida © 2004.