Cooper and Conrad Enroute to launch pad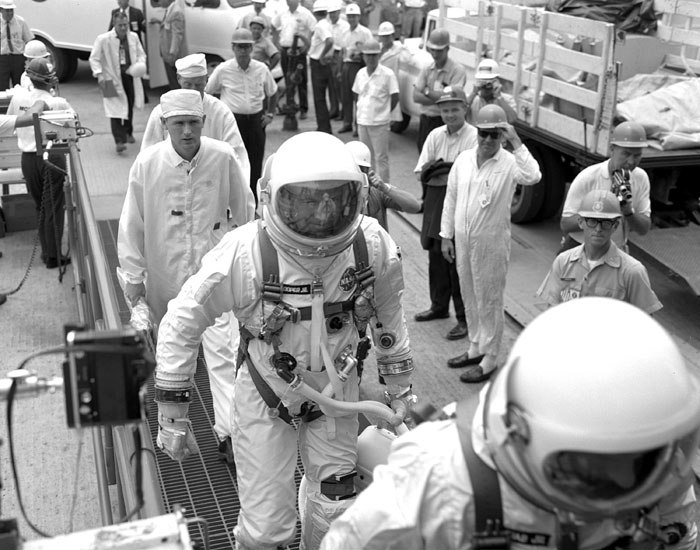 1965. Gemini 5 Prime Crew, Charles "Pete" Conrad and Gordon Cooper in their silver pressure suits are greeted by employees as they make their way to the launch pad.
Exploring Florida: Social Studies Resources for Students and Teachers
Produced by the Florida Center for Instructional Technology,
College of Education, University of South Florida © 2004.