Saturn 500F Rollout Attendees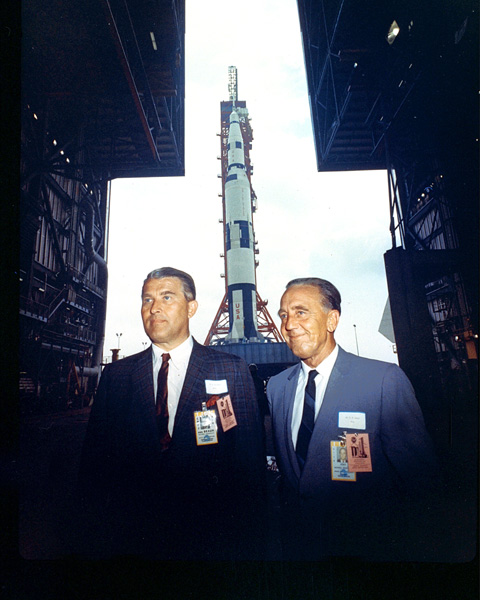 1966. Dr. Werner Von Braun and Dr. Kurt Debus, Director of the Kennedy Space Center attending the Saturn 500F, rollout from the Vehicle Assembly Building (VAB).
Exploring Florida: Social Studies Resources for Students and Teachers
Produced by the Florida Center for Instructional Technology,
College of Education, University of South Florida © 2004.