Wally Schirra Greets Dr. Wernher von Braun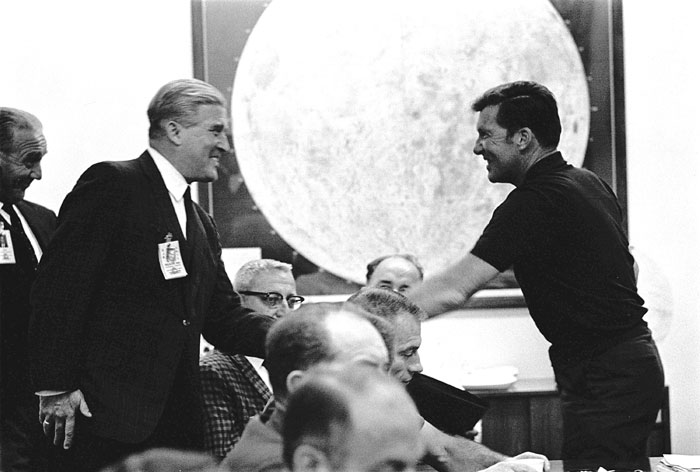 1968. Apollo 7 Commander Walter M. Schirra, Jr., left, greets Dr. Wernher Von Braun, Director, Marshall Space Flight Center and Dr. Kurt Debus, Right, KSC Director, during a prelaunch mission briefing held at the Florida Spaceport.
Exploring Florida: Social Studies Resources for Students and Teachers
Produced by the Florida Center for Instructional Technology,
College of Education, University of South Florida © 2004.