Apollo 1 Astronauts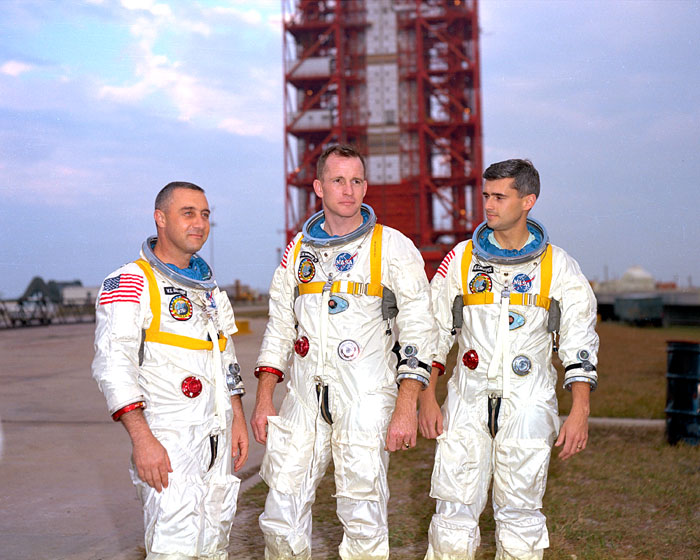 1967. Astronauts (left to right) Gus Grissom, Ed White, and Roger Chaffee, pose in front of launch Complex 34 which is housing their Saturn 1 launch vehicle. The astronauts later died in a fire on the pad.
Exploring Florida: Social Studies Resources for Students and Teachers
Produced by the Florida Center for Instructional Technology,
College of Education, University of South Florida © 2004.