Apollo 16 Moon Plaque Installation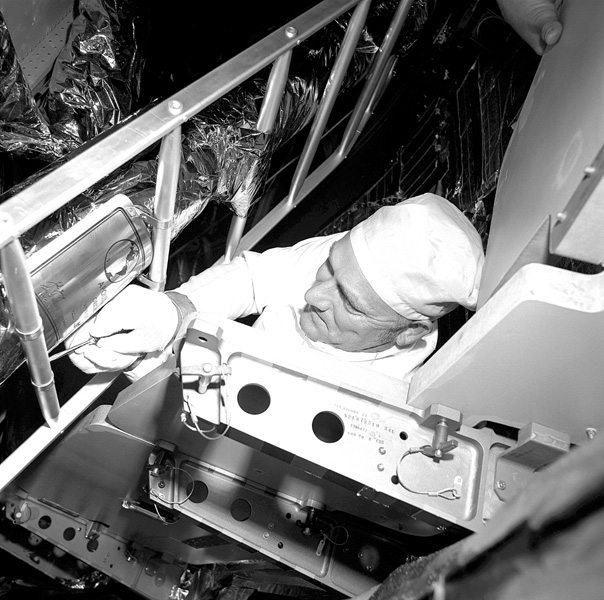 1972. Working inside the Apollo 16 Saturn V space vehicle at the launch pad, Grumman Aerospace Corporation technician Ken Crow attaches a plaque bearing the names and signatures of the Apollo 16 crew to the front leg of the lunar module's descent stage.
Exploring Florida: Social Studies Resources for Students and Teachers
Produced by the Florida Center for Instructional Technology,
College of Education, University of South Florida © 2004.