Apollo 17 Astronaut Training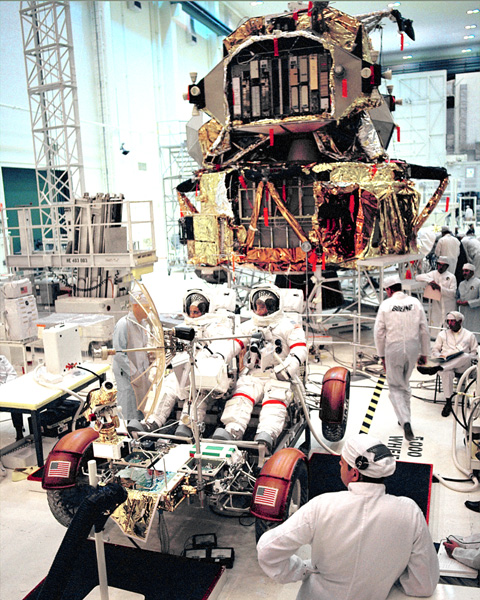 1972. Apollo 17 Commander Eugene A. Cernan and Lunar Module Pilot Harrison H. Jack Schmitt are preparing the Lunar Roving Vehicle (LRV) and the Communications Relay Unit (LCRU) mission simulation. Support Team Astronaut Gordon Fullerton, standing, left, discusses test procedures to be performed in the High Bay of the Manned Spacecraft Operations Building (MSOB).
Exploring Florida: Social Studies Resources for Students and Teachers
Produced by the Florida Center for Instructional Technology,
College of Education, University of South Florida © 2004.