Shepard and Schmitt enjoying a light hearted moment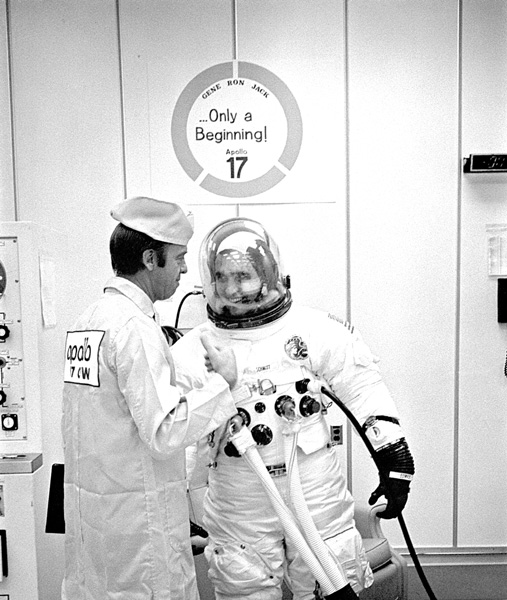 1972. Apollo 17 Lunar Module Pilot Harrison H. Schmitt shares a moment of relaxation with astronaut Alan Shepard during prelaunch suiting operations. Schmitt will explore the Moon's Taurus-Littrow region with Mission Commander Eugene A. Cernan during NASA's sixth and last manned lunar landing mission.
Exploring Florida: Social Studies Resources for Students and Teachers
Produced by the Florida Center for Instructional Technology,
College of Education, University of South Florida © 2004.