Armstrong Awarded Space Medal of Honor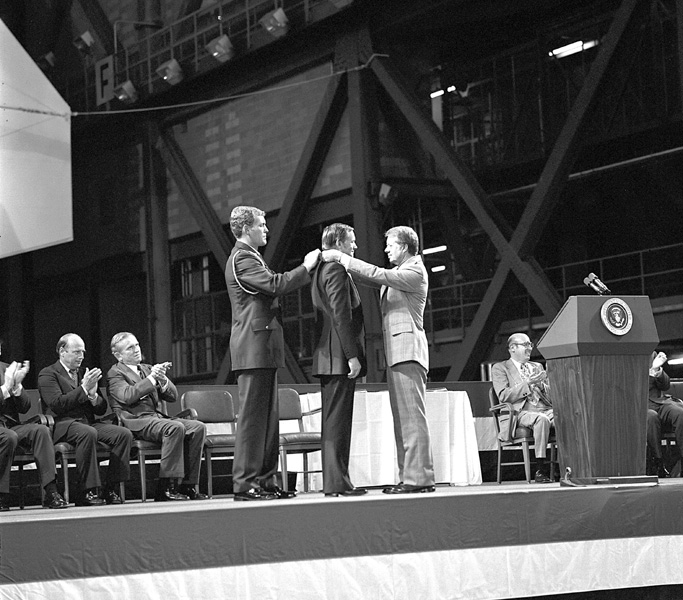 1986. Astronaut Neil A. Armstrong receives the first Congressional Space Medal of Honor from President Jimmy Carter, assisted by Captain Robert Peterson. Armstrong, one of six astronauts to be presented the medal during ceremonies held in the Vehicle Assembly Building (VAB), was awarded for his performance during the Gemini 8 mission and the Apollo 11 mission when he became the first human to set foot upon the Moon.
Exploring Florida: Social Studies Resources for Students and Teachers
Produced by the Florida Center for Instructional Technology,
College of Education, University of South Florida © 2004.