51-L Challenger Crew in White Room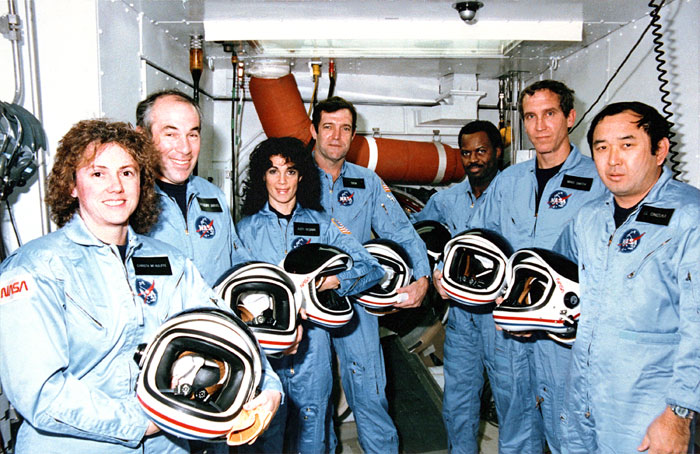 1986. Crew members of mission STS-51L stand in the White Room at Pad 39B following the end of the Terminal Countdown Demonstration Test (TCDT). From left to right they are: Teacher in Space Participant, Sharon "Christa" McAuliffe, Payload Specialist, Gregory Jarvis, Mission Specialist, Judy Resnik, Commander Dick Scobee Mission Specialist, Ronald McNair, Pilot, Michael Smith and Mission Specialist, Ellison Onizuka.
Exploring Florida: Social Studies Resources for Students and Teachers
Produced by the Florida Center for Instructional Technology,
College of Education, University of South Florida © 2004.