Historical marker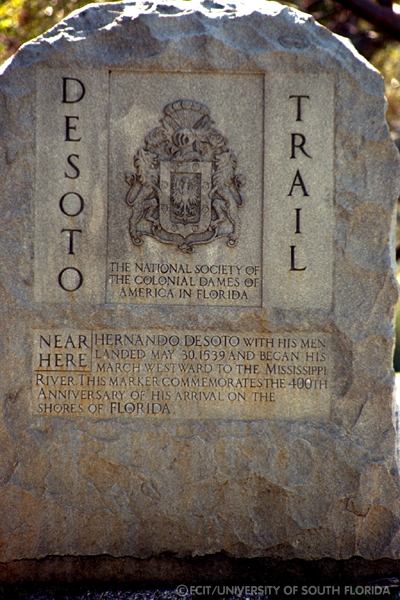 Detailed view of a historical marker which reads, "Near here, Hernando DeSoto with his men landed May 30, 1539 and began his march westward to the Mississippi River. This marker commemorates the 400th anniversary of his arrival on the shores of Florida."
Exploring Florida: Social Studies Resources for Students and Teachers
Produced by the Florida Center for Instructional Technology,
College of Education, University of South Florida © 2002.