Tabby house ruins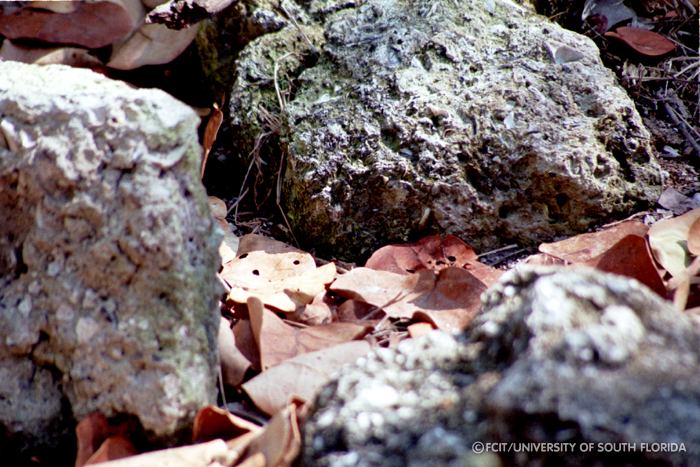 Detailed view of tabby house ruins. Tabby is a type of inexpensive cement made from local materials. First, shells were collected and heated until they began to break down. The burnt shells were then ground into lime pouder. The lime was mixed with sand, whole shells, and water to form cement. The tabby house was built in 1843 by William H. Shaw from Point Comfort, Virginia.
Exploring Florida: Social Studies Resources for Students and Teachers
Produced by the Florida Center for Instructional Technology,
College of Education, University of South Florida © 2002.