Saturn V Preparations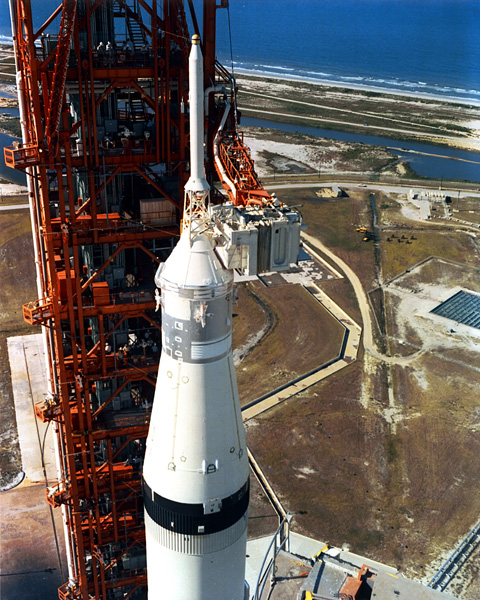 A technician works atop the white room through which the Apollo astronauts will enter their spacecraft, which is stacked at the top of a Saturn V rocket. The vehicle is being prepared for the first manned lunar landing mission.
Exploring Florida: Social Studies Resources for Students and Teachers
Produced by the Florida Center for Instructional Technology,
College of Education, University of South Florida © 2004.