ASTP Saturn IB CDDT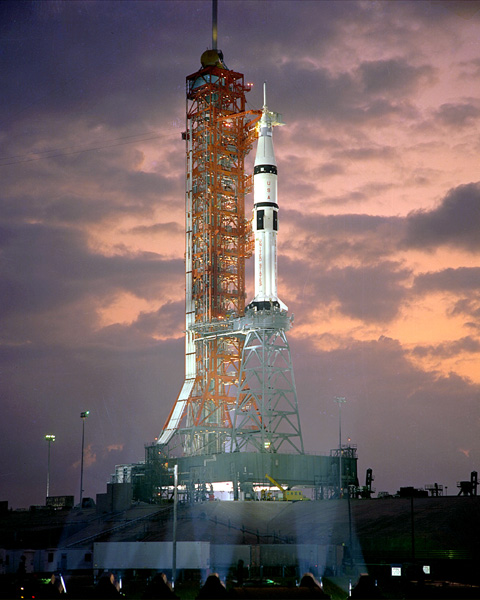 1975 Dawn breaks behind the ASTP Saturn IB launch vehicle during the Countdown Demonstration Test. The Mobile Service Structure was moved away from the vehicle for the test, which is a step-by-step dress rehearsal for the launch culminating in a simulated T-zero and launch.
Exploring Florida: Social Studies Resources for Students and Teachers
Produced by the Florida Center for Instructional Technology,
College of Education, University of South Florida © 2004.