STS-36 Rollout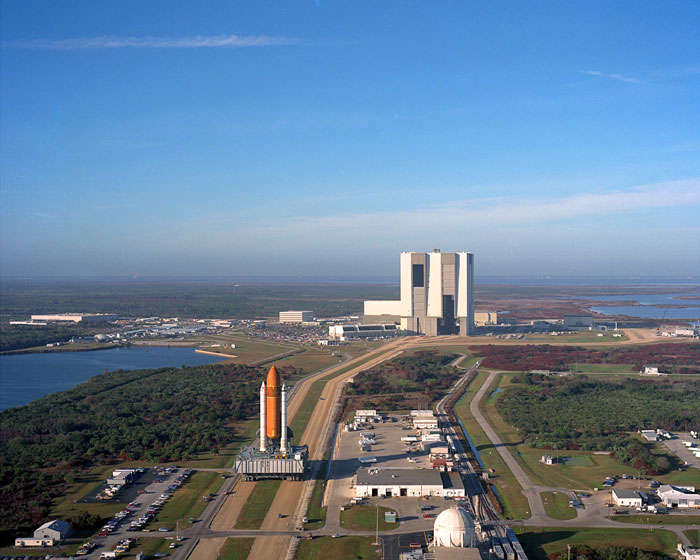 The STS-36 vehicle and launch platform were rolled out to Launch Pad 39A on January 25, 1990 after the shortest stay in the Vehicle Assembly Building since return-to-flight. The distance between the VAB and Pad 39A is about 3.4 miles.
Exploring Florida: Social Studies Resources for Students and Teachers
Produced by the Florida Center for Instructional Technology,
College of Education, University of South Florida © 2004.