STS-55 Rollout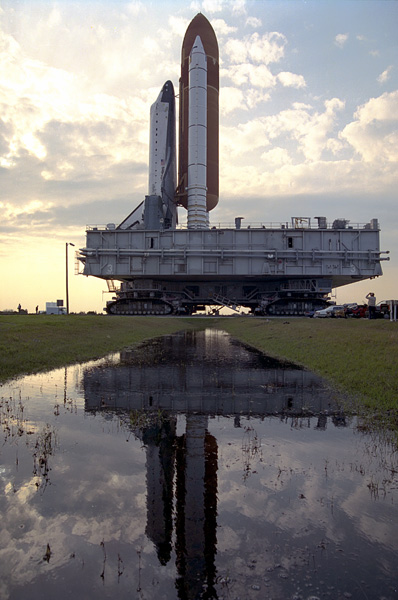 1993 The Space Shuttle Columbia rolls to Launch pad 39A from the Vehicle Assembly Building. Already inside the orbiter's cargo bay is the payload for the upcoming STS-55 flight, the D-2 Spacelab module and Unique Support Structure.
Exploring Florida: Social Studies Resources for Students and Teachers
Produced by the Florida Center for Instructional Technology,
College of Education, University of South Florida © 2004.