STS-61 Roll-Around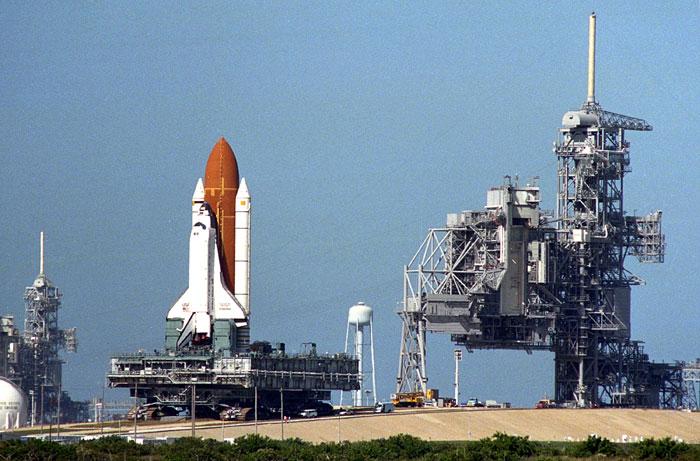 1993 The Space Shuttle Endeavour is being rolled around from Launch Pad 39A to Launch Pad 39B. The rare pad switch was deemed necessary after contamination was discovered in the Payload Changeout Room at Pad A.
Exploring Florida: Social Studies Resources for Students and Teachers
Produced by the Florida Center for Instructional Technology,
College of Education, University of South Florida © 2004.